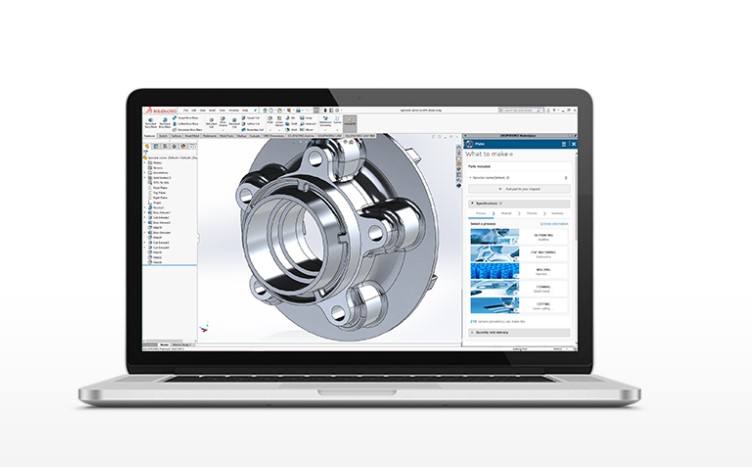 3DEXPERIENCE Make is an On-Demand metal Manufacturing platform, which connects designers or engineers with industrial 3D Printing service providers. Our service providers are mostly based in North America (the United States and Canada) and in Europe (United Kingdom, France, Netherlands, Germany, etc...). We offer metal manufacturing options across multiple processes such as 3D printing, CNC machining, Laser cutting, and Injection molding. 
Metal manufacturing is well suited for products where heat resistance and higher strength are key. Metal is also a material able to be fabricated through a high number of processes which gives a higher versatility.
Thanks to our powerful algorithm, you can get a quote in seconds for your metal manufacturing project from dozens of metal manufacturing providers.
Our metal manufacturing network of service providers is handling projects in various industries such as Aerospace & Defense, Business Services, Construction, Consumer goods & retail, Energy & Materials, High-Tech, Home & Lifestyle, Industrial Equipment, Life Sciences & Healthcare, Marine & offshore, or Transportation & Mobility.
Our network of service providers offers dozen of metal materials for your projects such as Aluminium, Nickel, Stainless, Steel, Titanium and a lot more to be found on 3DEXPERIENCE Make.