What's New in ENOVIA R2021x
Product Enhancements
ENOVIA R2021x brings significant new features and enhancements that extend the value of the 3DEXPERIENCE platform.
The new Collaborative Designer for Solid Edge role extends the power of the 3DEXPERIENCE platform to more users of traditional, file-based mechanical CAD. Numerous enhancements are available across Collaborative Designer for CATIA V5, SOLIDWORKS, AutoCAD® and Altium Designer®roles in R2021x. These enable multiCAD designers to advance collaboration and data management through access to platform capabilities from inside the design environment.
ENOVIA R2021x includes many enhancements that advance the ability to develop a holistic 3DEXPERIENCE TWIN of a product by improving the experience of managing complex product definitions. For example, the Product Release Engineer role brings support for alternate and substitute items to simplify the ability for product engineers to provide options for primary engineering items.
Working across 3DEXPERIENCE apps is also more efficient in R2021x. A new "Open With" command allows users to open a complete or filtered product definition in supported apps directly from the Product Release Engineer table view. Additionally, 3D content and supporting information loads automatically when moving from Issue 3D Review to 3D Markup, 3D Compose, 3D Annotation Insight and Interference Check apps.
ENOVIA provides three new roles in R2021x that combine change management, engineering definition management and project management capabilities with the power of PLM Analytics. The new Change Specialist, Product Engineering Specialist and Project Portfolio Manager roles analyze and display data to better understand, participate and act throughout the innovation process.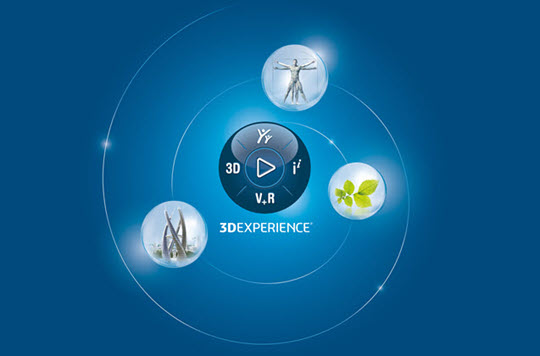 Configured Product Development

3D Product Architect

Prepare and organize multi-discipline systems outside of CAD to expose potential impacts in the overall product definition

Discover the role