In a typical design process for flow and thermal systems, designers or engineers create 3D models which are then sent to a specialist for CFD analysis and simulation. This typically takes several months, followed by physical testing.
Fluid Dynamics Engineer is tailored for engineers who perform routine fluid flow and conjugate heat transfer calculations to guide design improvements while exploring innovative design concepts.
It enables users to quickly explore hundreds of designs while concurrently improving product performance based on criteria such as optimal flow distribution, efficient thermal management, minimal pressure losses, flow uniformity or reduced recirculation.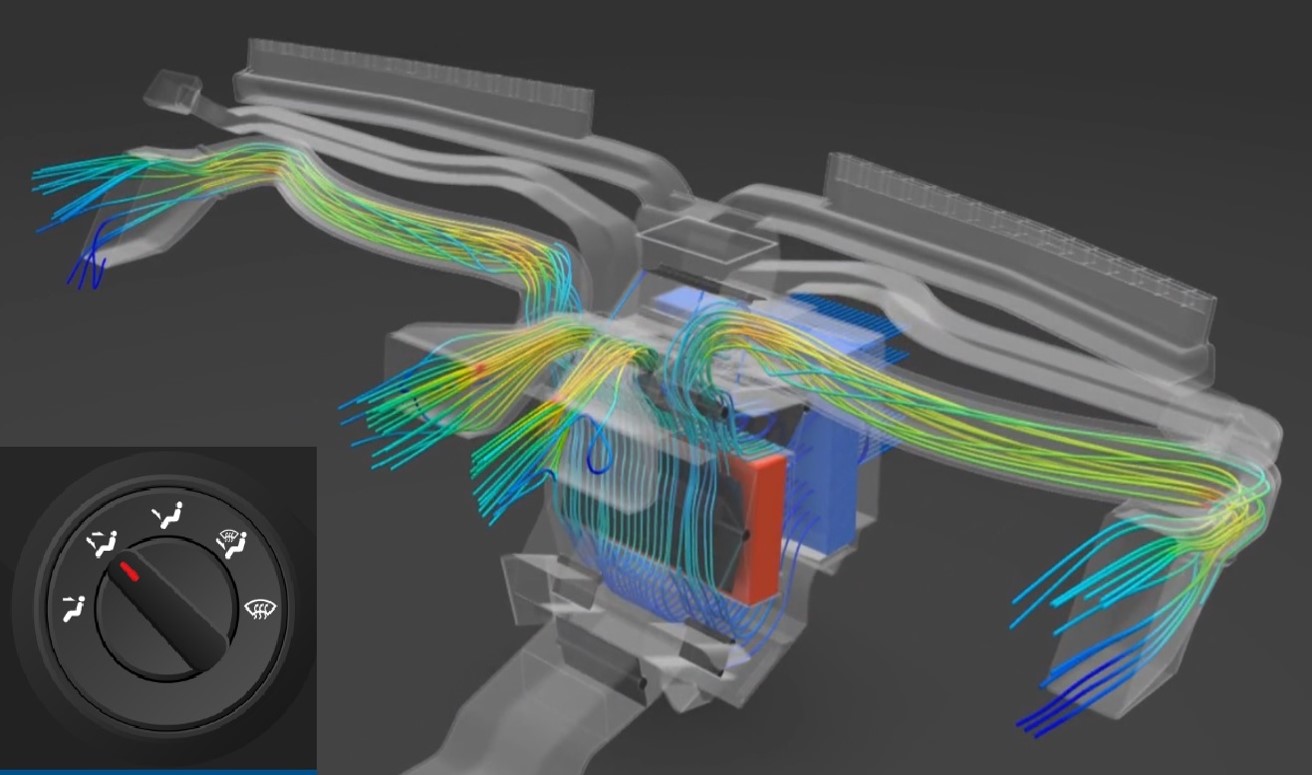 The solution leverages industry standard RANS based finite volume Computational Fluid Dynamics (CFD) technology, with a fully guided user experience. This allows designers and engineers – even simulation novices – to innovate simulation-driven designs.
With Fluid Dynamics Engineer, simulation technologies are integrated with CAD and PLM, leveraging a single collaborative environment in the 3DEXPERIENCE platform on the cloud for end-to-end product development. High-performance computing capabilities on the cloud generate powerful, fast performance that doesn't depend on local hardware resources.