The singular pursuit of excellence
The world's most avant-garde sailing race event has its roots planted firmly in history. The America's Cup sailing competition dates back to 1851, when a race around the Isle of Wight in England was won by a radical looking schooner named America. Since then, the America's Cup has become arguably the sport's most prestigious competition, attracting the world's foremost sailors and yacht designers.
Pushing the boundaries of performance
The world's most renowned sailing competition and the most difficult to win has evolved dramatically over the past few years. America's Cup boats have gone from large, heavy, and stable mono-hull boats to spectacular wingsail catamarans flying over the water at great speeds supported only by foils, pushing the boundaries of performance.
The 3DEXPERIENCE® platform is fantastically realistic. I've been designing boats for the America's Cup for over 32 years. Now, with these 3D technologies, we can visualize, analyze and build things that were technically impossible to make in the past.

Ian Burns – Performance manager, ORACLE TEAM USA
Decisive technology
Technology has transformed sailboat design and racing – nowhere is that more evident than in the America's Cup. Designing the fastest and best boat is essential to winning, and technology plays a key role. The 3DEXPERIENCE® platform has been essential in allowing ORACLE TEAM USA to rapidly turn around new designs and get them on the water the next day. 3D printing has also proven to be invaluable technology that enables the team to think out of the box and quickly try out daring design ideas.

Defending Champion
Discover the full story behind the race against time in the 35th America's Cup.
Read the case study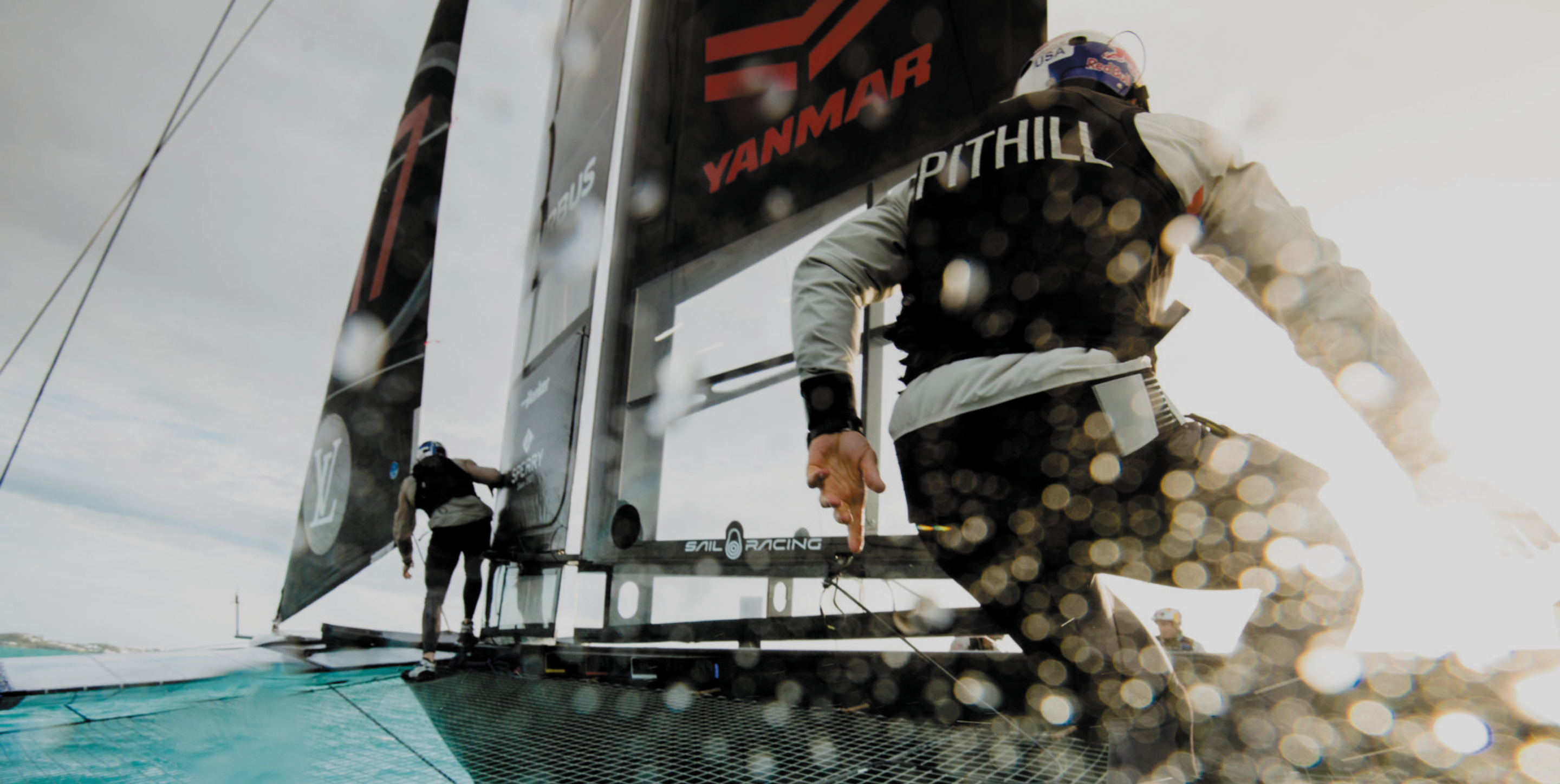 Watch the story
Discover more