10 Reasons 3DEXPERIENCE CATIA
Gives Engineers
an Advantage
INTRODUCTION
Engineering is Critical to Business Success
In today's global economy, significant competition comes from everywhere, including both small and large businesses. All companies must strive to find new competitive advantages.
Engineering is key. McKinsey found that by excelling at design, companies grow revenues and shareholder returns at nearly twice the rate of their peers.1 Further, companies must meet a range of conflicting criteria to attract customers.2
You can see that the most successful companies, which they called Top Performers, are more likely to cite multiple reasons why customers buy their products. This means engineers need to simultaneously focus on numerous criteria to be successful while still having the time and flexibility to innovate.
Innovation is particularly critical to success as it is the biggest differentiator between Top Performers and Others. Engineers must be able to iterate their design as much as possible, as early as possible. This way, they can explore many ideas and arrive at the best design.
1. Benedict Sheppard, Hugo Sarrazin, Garen Kouyoumjian, and Fabricio Dore, "The Business Value of Design," McKinsey & Company, 2018, https://www.mckinsey.com/business-functions/mckinsey-design/our-insights/the-business-value-of-design
2. Michelle Boucher, "How to Engineer High-Performing, Quality Products without Extra Cost,"
Tech-Clarity, 2021.
Why CATIA?
3DEXPERIENCE CATIA offers everything mechanical engineers need. It is the only solution that enables engineers to design anything, regardless of industry, and never holds them back. Plus, it has the flexibility to scale to your needs as your business grows.
With 3DEXPERIENCE CATIA, you will be able to: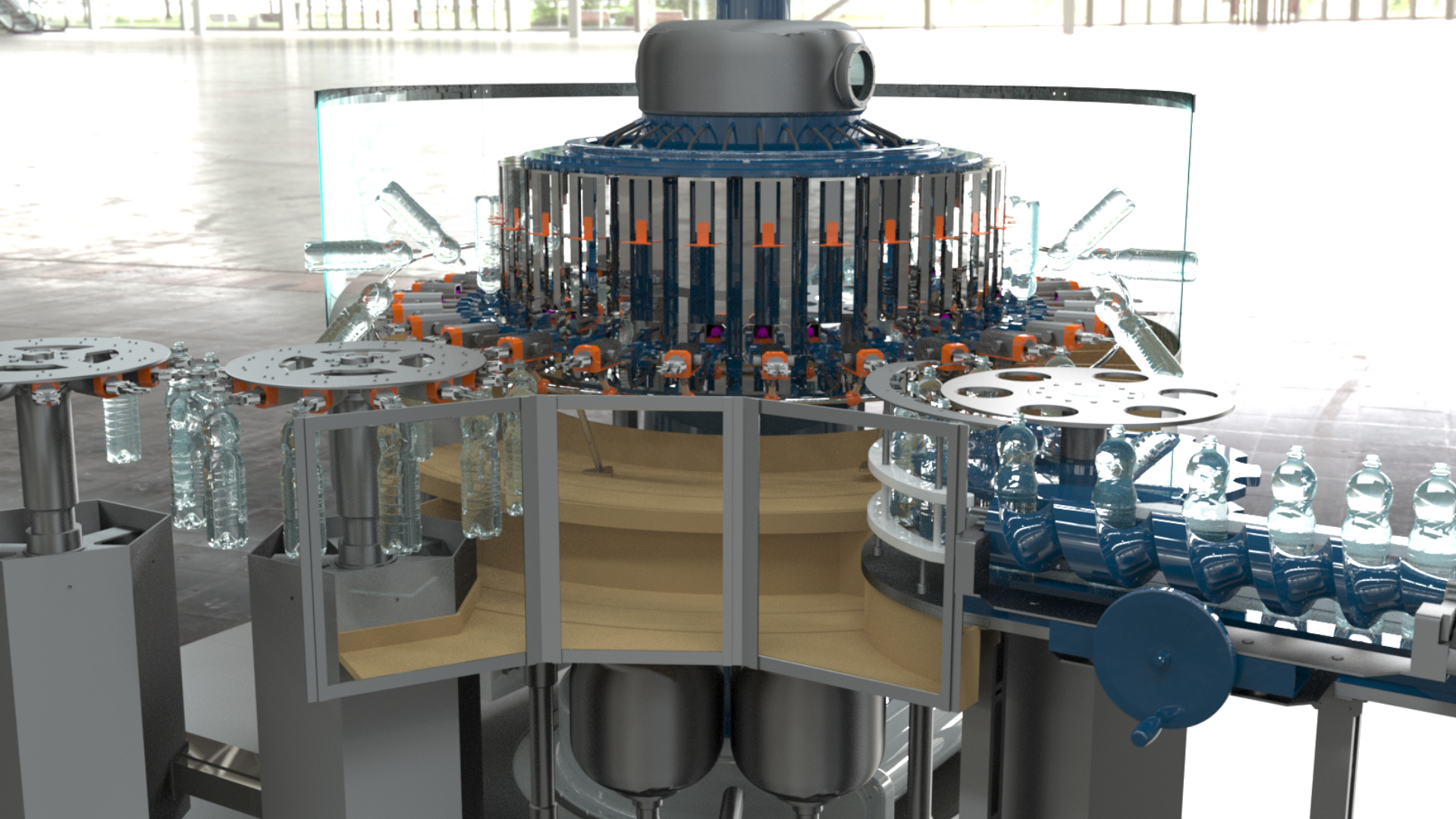 1. Model Anything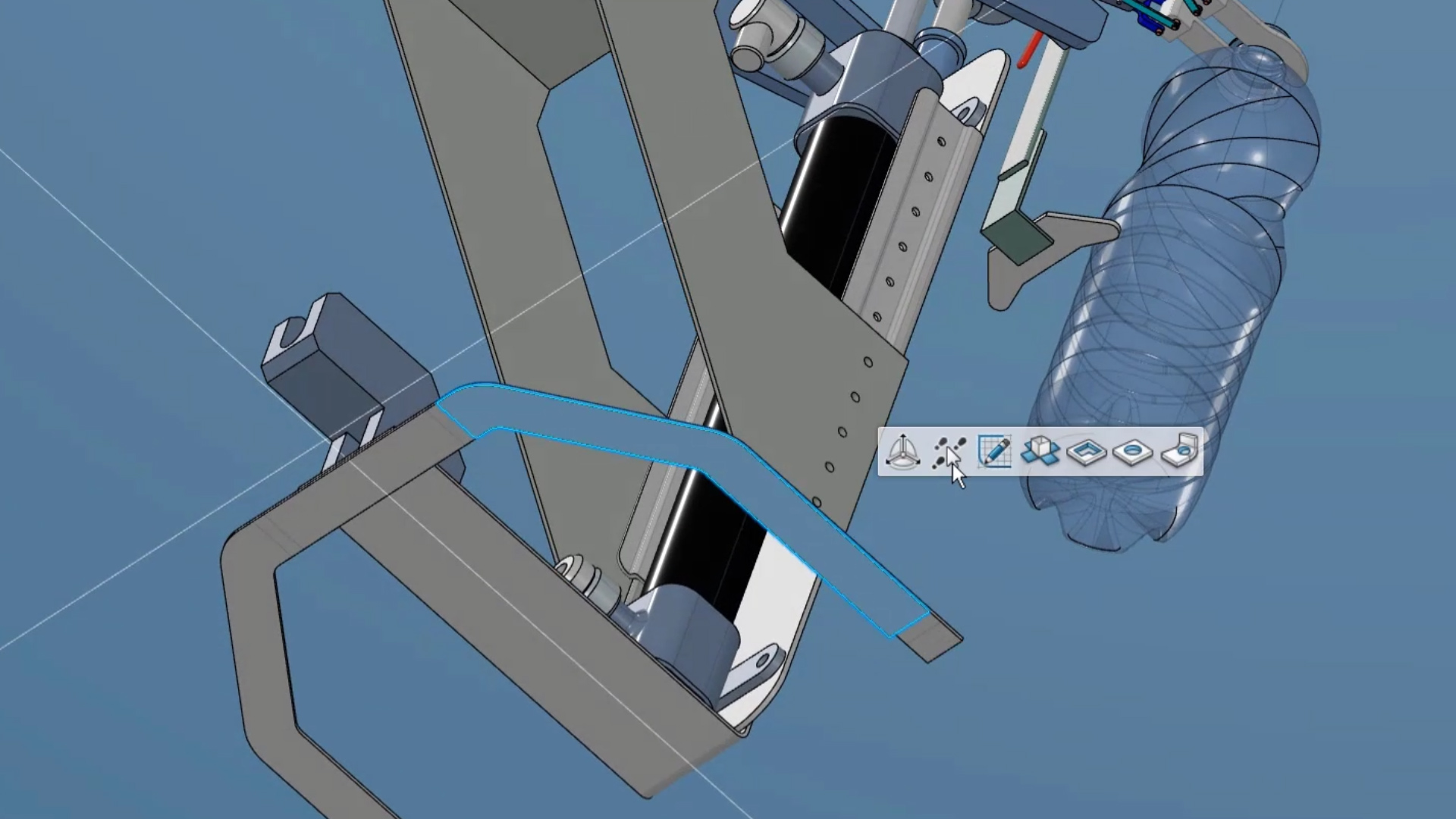 2. Learn It Easily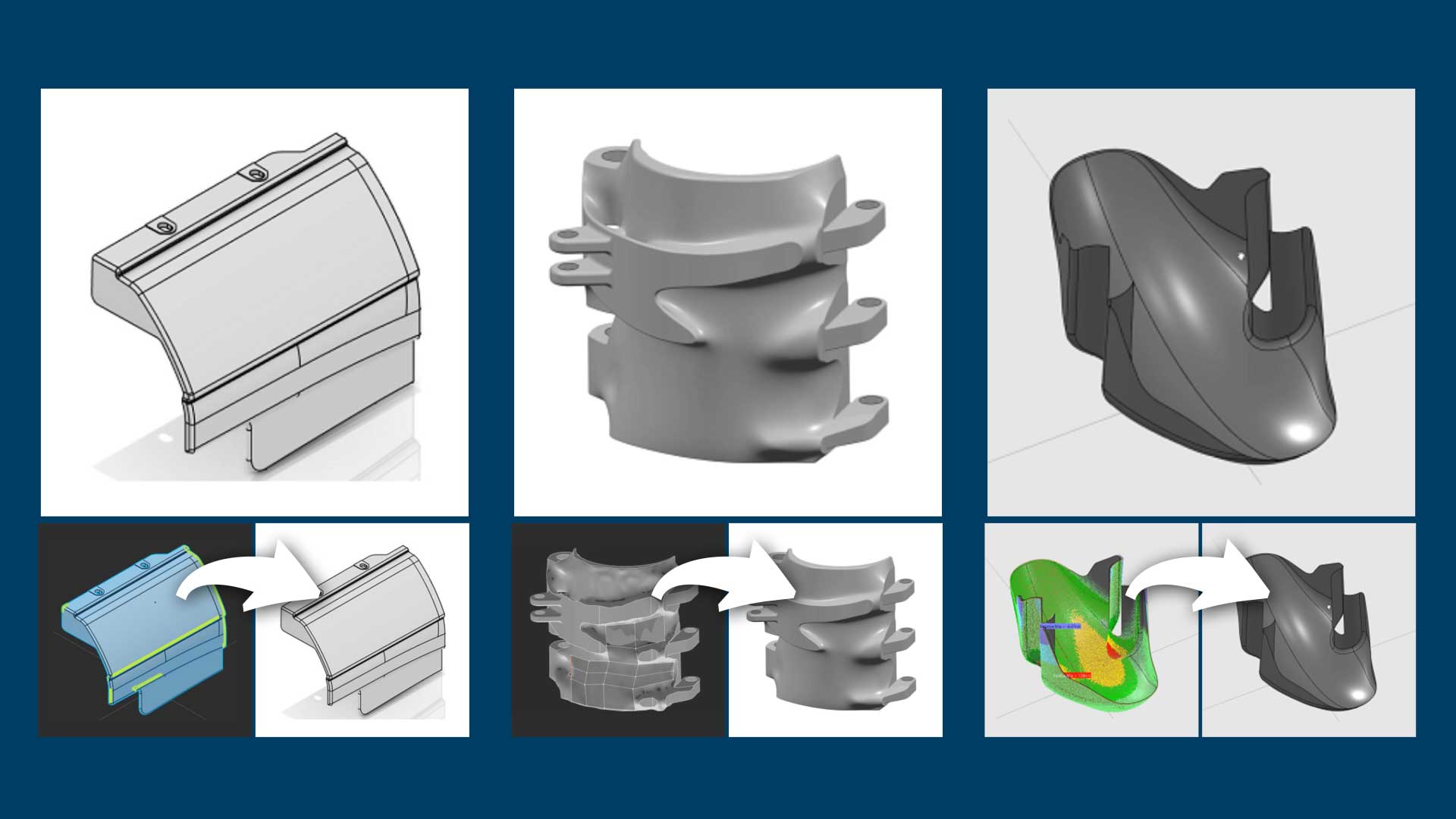 3. Reuse Geometry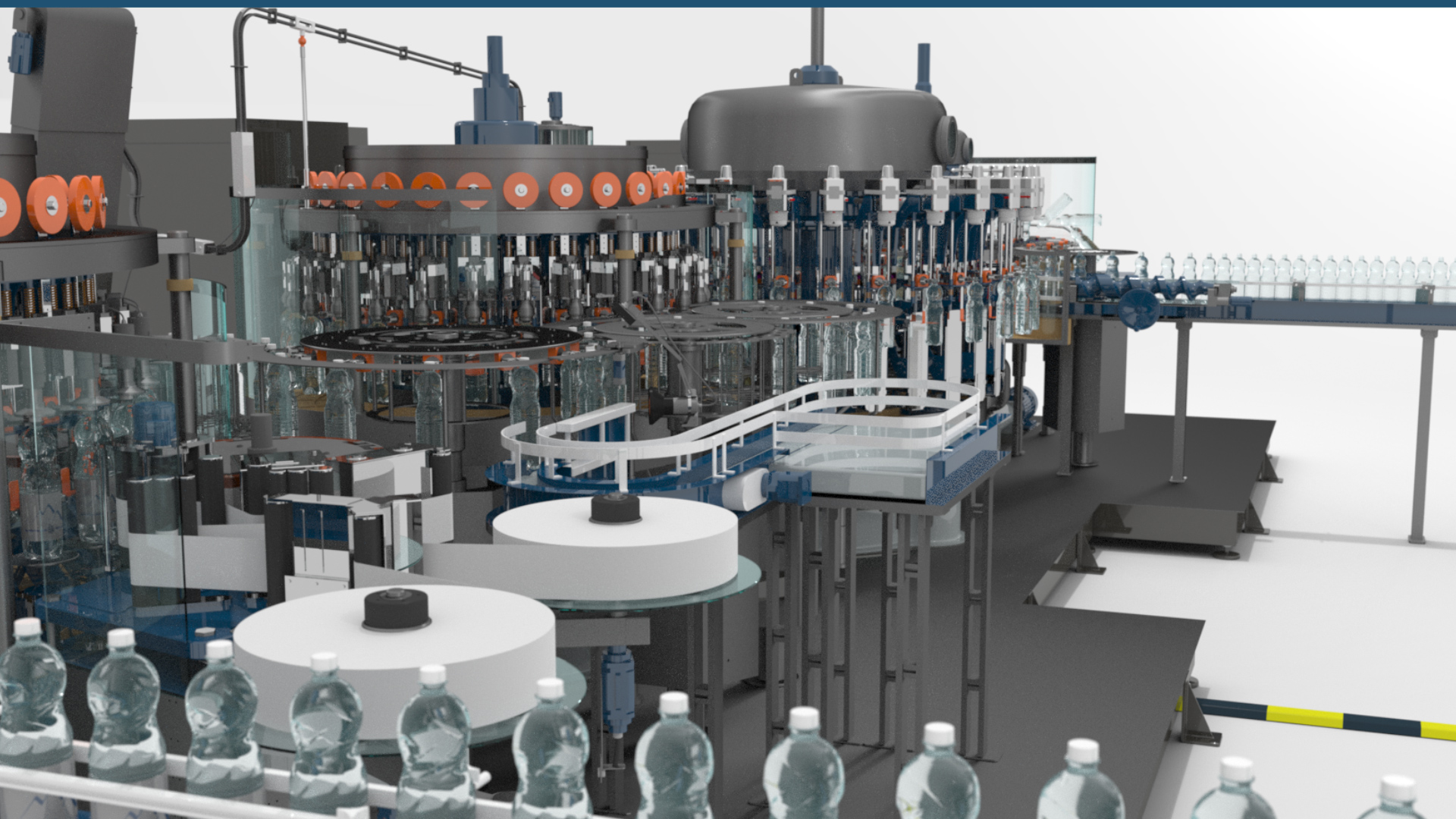 4. Work on Large Assemblies with Ease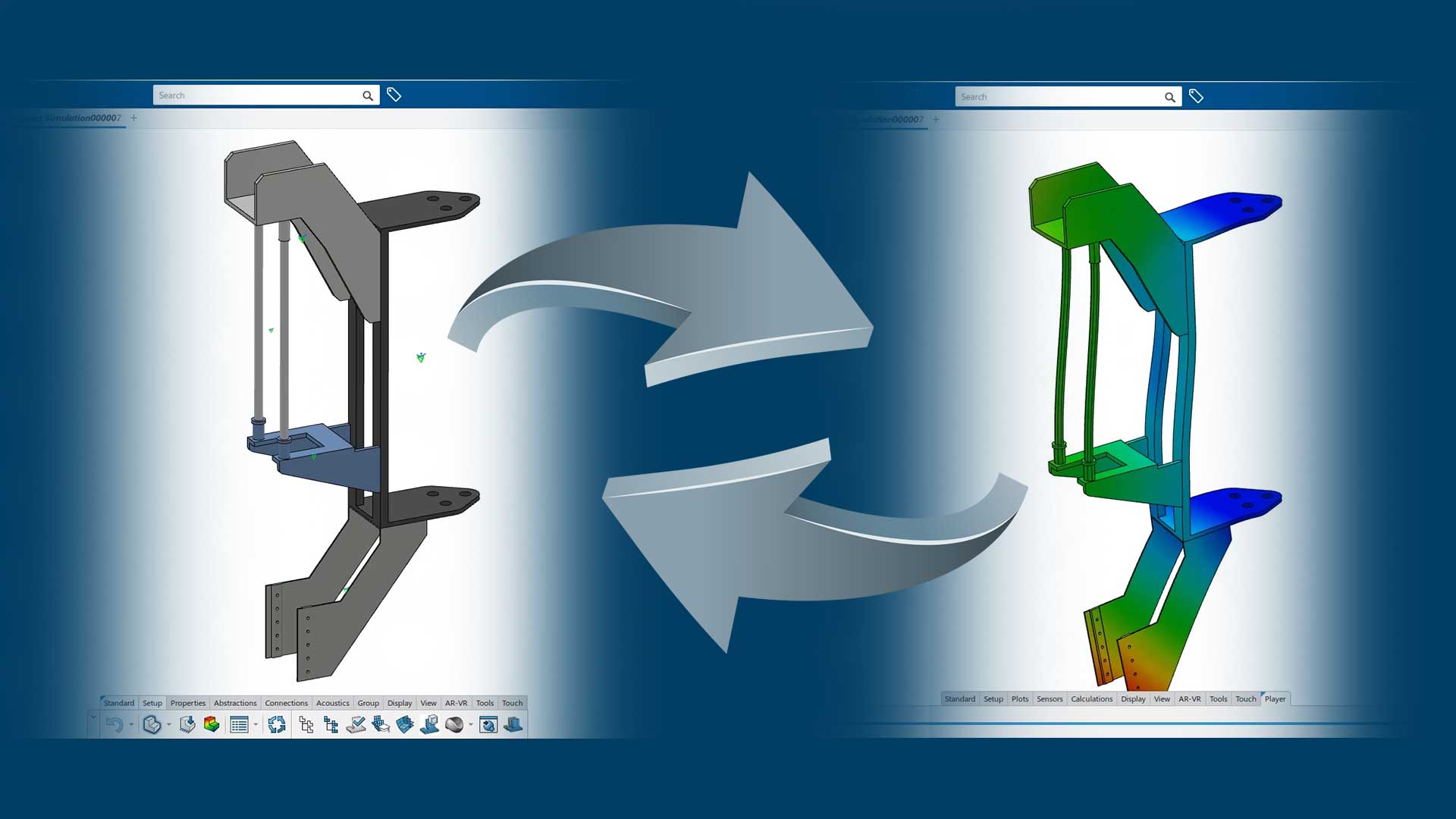 5. Optimize and Test with Simulation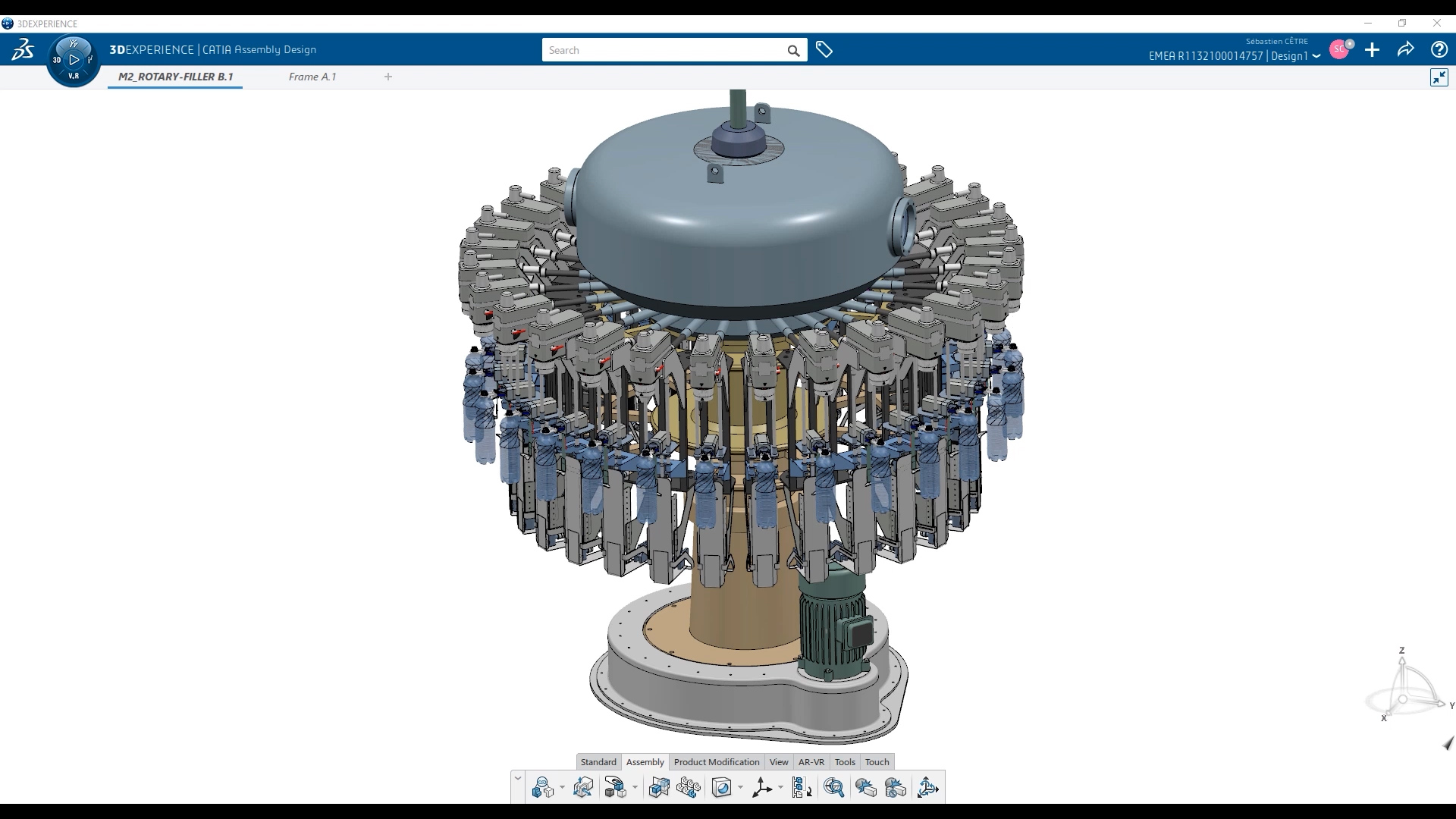 6. Assess Motion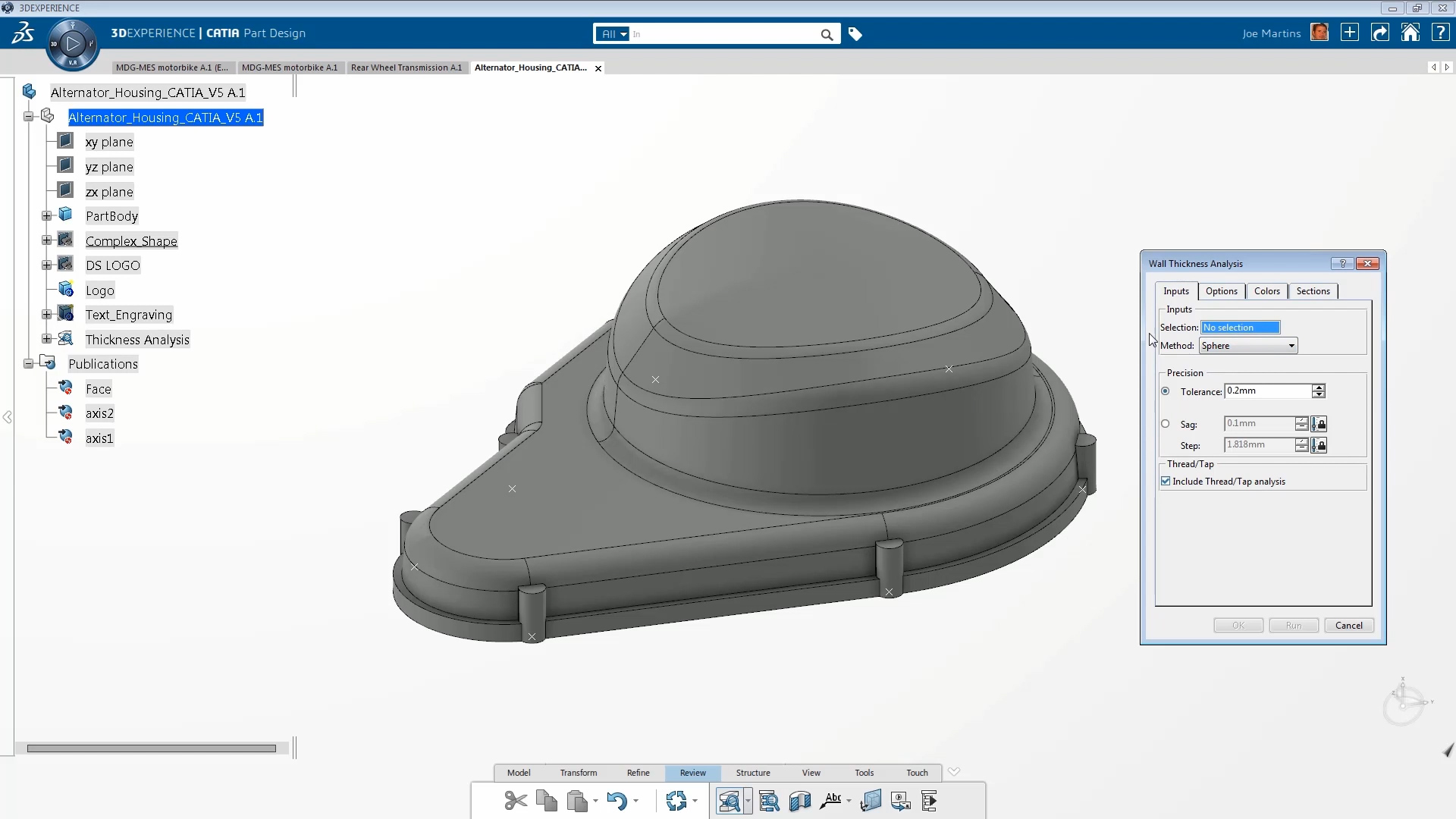 7. Design for Manufacturability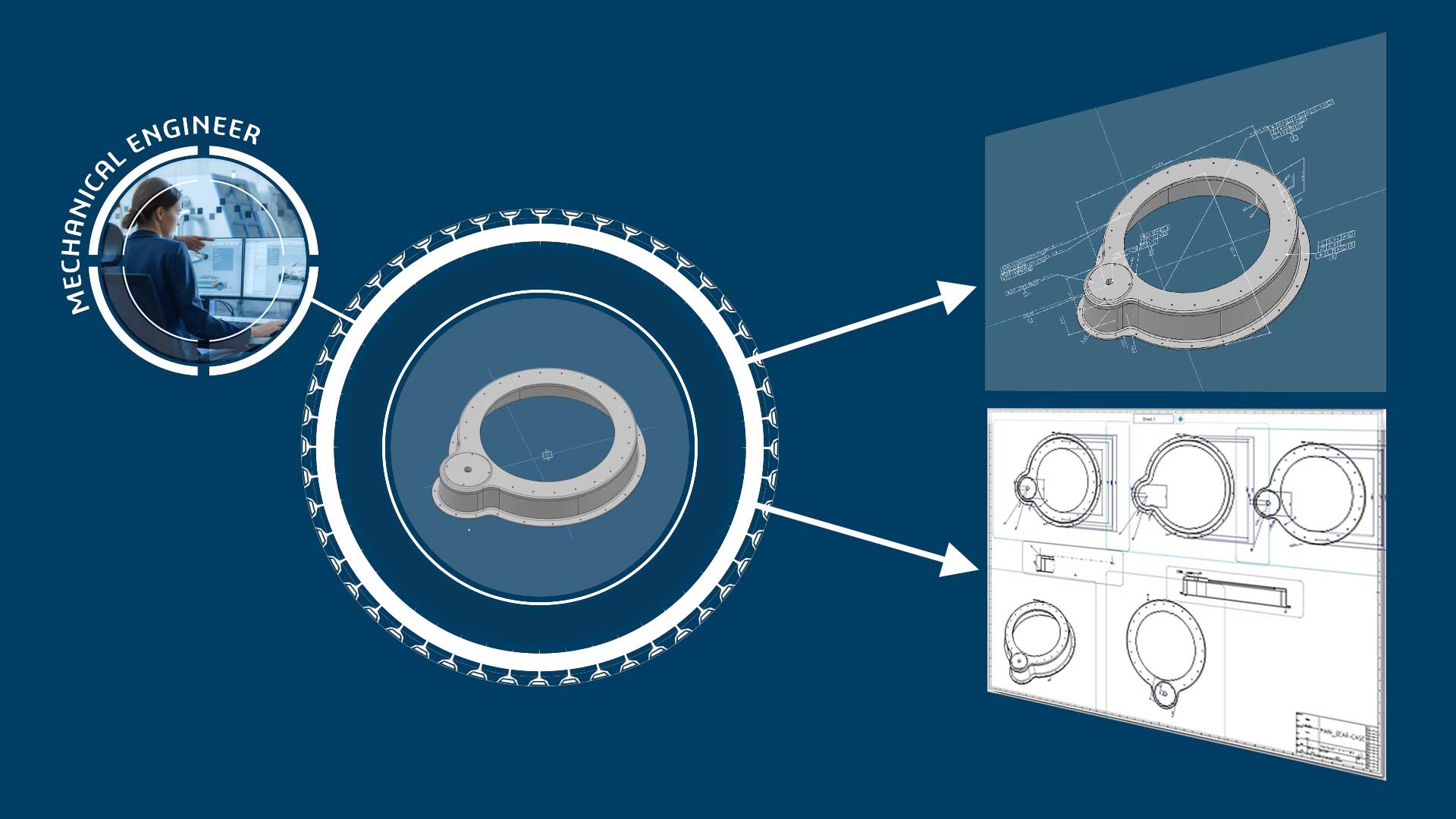 8. Adopt Model-Based Definition (MBD)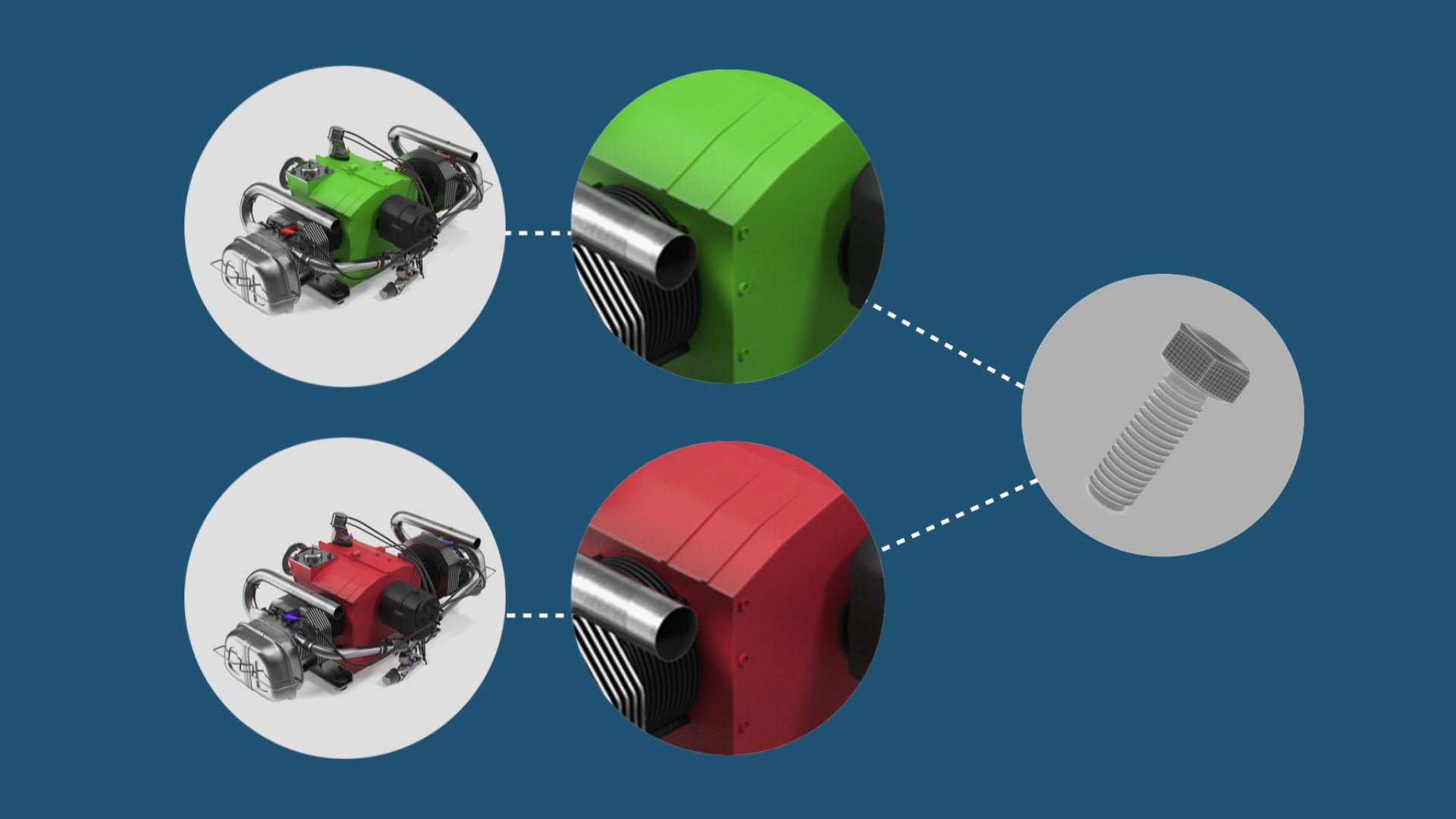 9. Manage Product Data and Adapt to Differing Needs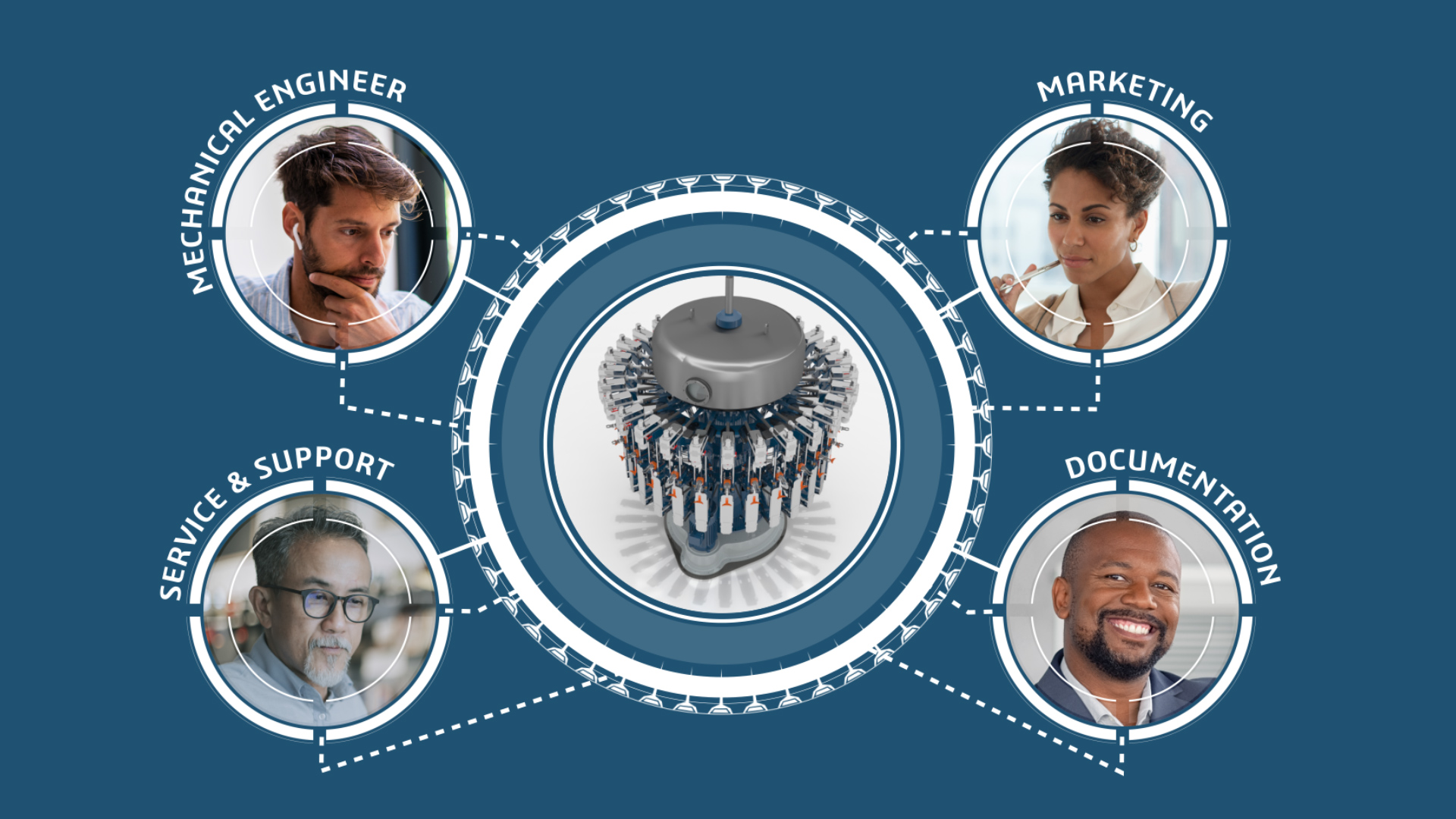 10. Collaborate by Connecting People, Processes, and Data
Let's explore how these powerful capabilities empower mechanical engineers to develop more competitive, profitable products.
CAD requires flexible and powerful modeling capabilities. Plus, digital models must accurately reflect reality. Compromising means late changes and more physical prototypes, which add cost.
CATIA is the Best Geometrical Core Modeler
CATIA is known for its high geometric accuracy. It is so robust; engineers can quickly iterate without the model failing.
Unbeatable Surfacing
Surfacing provides a competitive advantage from energy-efficient aerodynamic surfaces to cool-looking designs. Surfaces have no thickness, so they are easier to manipulate than solid geometry. You can create beautiful organic shapes and Class A surfaces. Only CATIA combines highly accurate 3D solid modeling with Class A surfacing capabilities.
Engineering time is valuable. CAD shouldn't create barriers. Tedious menu picks, hunting for functionality, and learning a new user interface (UI) for specialized applications waste time.
Intuitive User Experience
3DEXPERIENCE CATIA's UI tackles this. Contextual menus offer logical options based on selected surfaces, planes, curves, edges, or features. After selecting an edge, you only see relevant commands like "Fillet" and "Chamfer." The streamlined UI and popup menus improve efficiency with less mouse travel. Engineers can add frequently used commands to an action pad for easy access. Every application consistently reflects the same logic and workflows to simplify adopting specialized applications.
Nothing is more frustrating than recreating previously completed work. It wastes time, plus any deviations from the original introduces errors.
Multi-CAD
Most engineers deal with multi-CAD data from suppliers, customers, co-workers, or legacy data. CATIA makes working with it easy. Further, surface healing capabilities repair imported geometry.
Converting the Physical to Digital
CATIA supports reverse engineering. You can quickly construct a 3D surface from a scanned point cloud to:
Leverage concept work from a clay model or prototype.
Validate manufactured parts by analyzing and comparing them to as-designed models.
Digitalize an entire factory to simulate operations and safety.
Typically, multiple engineers develop individual components. To avoid assembly problems, engineers need visibility to others' work. Unfortunately, poor collaboration means engineers spend 29% of their time working with outdated data. Plus, performance tends to be painful.
Faster Performance & Easy Management of Large Assemblies 
3DEXPERIENCE CATIA's architecture solves this with modern technologies. Engineers design in the context of the assembly so, they automatically see changes that impact them. Interferences are easily detected, and clash analyses ensure no assembly conflicts.
Also, the architecture allows CATIA to retrieve the largest assemblies faster than other CAD tools. You can even view large assemblies on a laptop or tablet.
Catching problems earlier, optimization, and reducing physical prototypes save money. However, requirements for quality and performance, time constraints, and more components make design decisions harder. Engineers need guidance. When they compare problem solving methods, they are 3.7 times more likely to find simulation ideal.
One Platform
While simulation is powerful, preparing models takes time. With 3DEXPERIENCE CATIA, design and simulation share the model, so hours aren't wasted importing, exporting, or preparing models.
Access to Expertise
Sometimes design engineers need assistance. Incidentally, 83% of Top Performing companies believe easier collaboration between engineers and analysts would provide even more value, which 3DEXPERIENCE CATIA offers.
Kinematics and dynamics simulations save significant time and cost by enabling optimizations of mechanism designs early, but defining kinematic joints in addition to assembly constraints is time-consuming and tedious.
Streamlined Kinematics and Dynamics Simulations
CATIA reduces analysis preparation steps. It knows the assembly constraints, weight, center of gravity, and material, so engineers don't waste time redefining anything. Engineers can also evaluate the impact of springs stiffness and damping, friction, motor torque and more to support better design decisions.
The motion  simulation also allows engineers to identify clashes and verify that components can be assembled. In addition to a single mechanism, CATIA can simultaneously assess multiple mechanisms of different sub-assemblies.
There is a manufacturing talent shortage, and the pandemic made it worse. With this loss of manufacturing knowledge, engineers need better tools to assess manufacturability.
Flexibility
Regardless of Production Method
Whether parts are plastic, composite, or other material, CATIA can handle it. It supports various manufacturing processes, including injection molding, casting, stamping, sheetmetal bending, welding, and 3D printing. Further, cost estimates helps determine  the best production method.
Manufacturability
CATIA's specialized apps provide manufacturability guidance to improve part quality. For example, engineers can analyze plastic parts for consistent wall thickness to identify potential problems with sink marks, weld lines, air traps, and more.
Engineers spend 31% of their design time on drawings. Imagine if they spent that time on innovation and engineering instead. MBD achieves this by making the 3D model the master.
Why 3D?
Printed 2D drawings aren't linked to the model, so they won't reflect late changes. Outdated manufacturing information leads to money-wasting rework and scrap. 3D is also more intuitive.
Generative Tolerancing
Tolerancing is tedious and time-consuming. Plus, many engineers don't realize the added cost when tolerances are too tight. CATIA solves this with automated generative tolerancing. It also applies rules and standards to optimize tolerances, saving significant costs.
Engineers prefer design work over managing data in PDF and PLM. With traditional PDM or PLM, checking data in and out takes so long, many engineers delay it. Then engineers waste hours comparing outdated versions and consolidating changes.
Seamless Environment
3DEXPERIENCE CATIA integrates PLM, so engineers never leave the design environment.
With 3DEXPERIENCE CATIA, everyone sees model updates in real-time. Plus, since it isn't file-based, no one wastes time checking files in and out.
It also manages component families to configure designs. When a component changes, the "where used" function identifies which subassembly or assembly used it.
Better Collaboration
With 3DEXPERIENCE CATIA, engineers, including mechanical, electrical, and electronics, work together in parallel. Even marketing, documentation, service, and other groups access up-to-date product details from a browser.
Cloud infrastructure
3DEXPERIENCE CATIA is also available on the cloud, reducing IT costs related to hardware, platform installation and maintenance. This also enables everyone to connect from everywhere any time through a simple internet connection.
Security
Rather than emailing data, suppliers, partners, and customers collaborate on the platform. You control their access, and when the project is complete, you turn it off, keeping intellectual property secure.
Benefits of 3DEXPERIENCE CATIA
By investing in the right design tool, your company will
realize productivity gains that will boost profitability.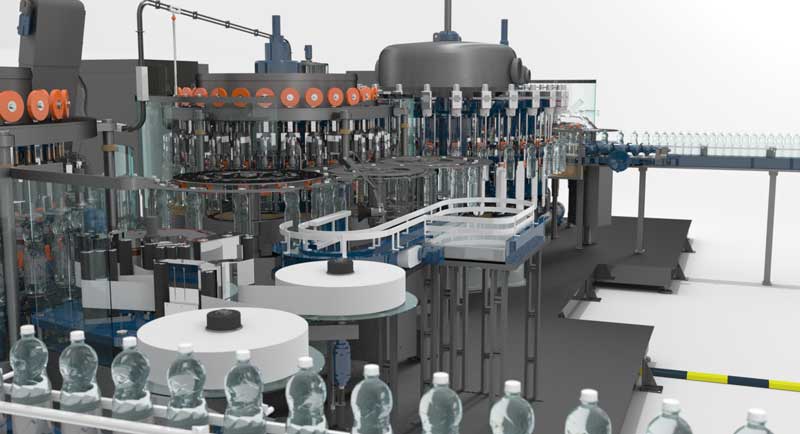 With 3DEXPERIENCE CATIA's superior modeling and assembly management capabilities, engineers can expect to see a 20% to 50% gain in productivity.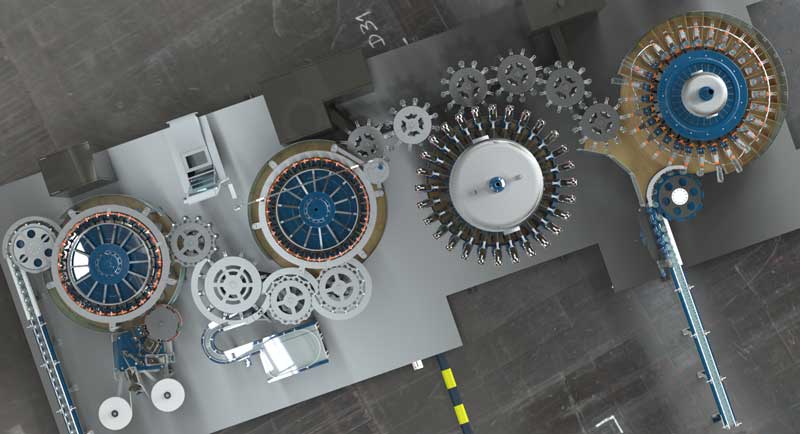 Then, if you complement it with the unified modeling and simulation environment and powerful design for manufacturability capabilities, and tie it all together with integrated data management on a collaboration platform, you can expect an additional 30% productivity improvement, depending on your usage and industry.
Together, 3DEXPERIENCE CATIA offers the ultimate toolset for mechanical engineers.