#IFWE Challenge
IF WE ask the right questions, we can change the world.
Share your World-Changing Dream!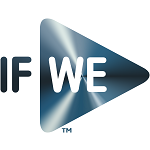 #IFWE Challenge is a social conversation contest to stimulate the most innovative world-changing dreams. Participation is very simple: think of how you'd like to change the world and write it down in the form of a short sentence starting with the words "#IFWE".
By submitting your IFWE Dream, you will automatically enter for a chance to win prizes valued up to $12,000! Our jury of experts and dreamers will carefully select the top three submissions based on the criteria of sustainability, originality and feasibility.
Ready to participate?
Great! You can submit your IFWE Dream using any of the following:
Tip: you are free to submit as many IFWE Dreams as you want!
Need some more inspiration?
Looking for inspiration? Take a look at dreams that have recently been shared in the widget on the right, or check out the IFWE Sphere to browse even more dreams in a true 3D Experience!
In 2012, more than 500 people shared their world-changing ideas. Join them and share your IFWE Dream with the world!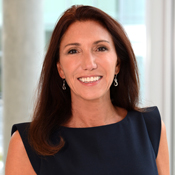 Fundamentally, IF WE captures the ideals of innovation and collaboration – and recognizes that those who collaborate effectively do so via questions and statements that begin with the words "if we…".

Monica Menghini EVP, Industry, Marketing & Corporate Communications, Dassault Systèmes